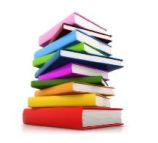 The Friends of Inglewood Public Library will host a book sale Dec. 12 and 13 featuring 10-cent soft-cover and $1 hard-cover children's books.
Anyone is welcome to attend the Winter Holiday Book Sale, which runs from 11 a.m. to 5:30 p.m. on Friday, Dec. 12., and 10 a.m. to 1 p.m. on Saturday, Dec. 13.
All purchases help support the library at 101 W. Manchester Blvd. Read the flyer here.